24-Hour Towing Services

We offer roadside service to include; lockout service, tire change, jump start, accident recovery and towing form any specified location to your destination. We work with roadside service companies such as AAA, Cross Country, Allstate, and more!!!
Clean Start Towing | (773) 267-0400
If you are out of town, such as in Northern Illinois and lower Wisconsin contact:
Rae's towing | (815) 378- 4350 | www.raestowing.com

We can also tow all wheel drive (AWD/FWD) vehicles without any damage to your car.
* General Hookup | starting at $45
* Tire Change | starting at $15
* Lockout assistance | call for help
* AWD/FWD | starting at $65
* Accident Assistance/Recovery/Clean Up
* Various Motor Club Participant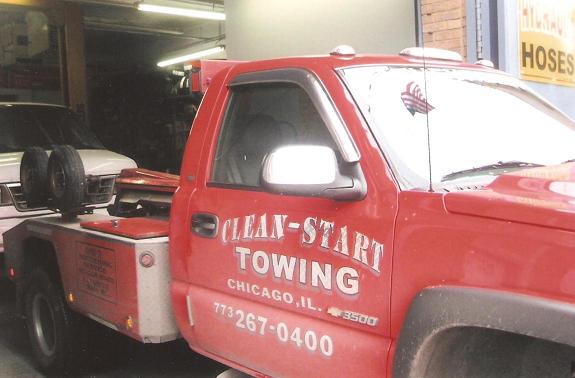 USED CARS FOR SALE
LINKS WE SUPPORT